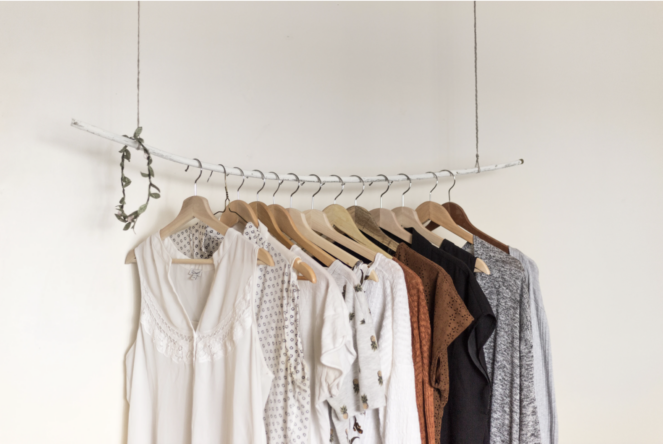 The age-old saying "One person's trash is another person's treasure" has never been truer when it comes to clothing
In the era of fast fashion, wardrobes seem to overflow faster, and the desire to stay trendy can put a dent in any college student's wallet. Enter the concept of clothing swaps – a sustainable, budget-friendly way to refresh your style.
Let's dive into the world of swapping, not shopping.
1. The Beauty of a Clothing Swap
A clothing swap is a gathering where participants bring gently used clothing items they no longer want and exchange them for items brought by others. It's recycling at its most stylish. Not only do clothing swaps save money, but they also promote sustainable fashion by reducing waste and promoting the reuse of items.
2. Planning Your Campus Clothing Exchange
Pick a Venue: Common areas, dormitory lounges, or community halls are ideal. Ensure there's enough space for clothes display and changing areas.
Promotion: Use social media, campus bulletin boards, and word-of-mouth. Create buzz with catchy flyers or intriguing posts.
Set Rules: To maintain quality, specify that clothes should be gently used, washed, and without defects. Decide on a swap ratio, like one item for one token, which can be exchanged for another item.
3. The Day of the Swap
Display: Organize clothes by category: tops, bottoms, dresses, accessories. Consider having a 'premium' section for branded or particularly stylish pieces.
Fitting Rooms: Set up makeshift fitting areas using room dividers or curtain setups. This allows participants to try before they swap.
Refreshments: Offer snacks and beverages. It adds a social element, making the event more enjoyable.
4. After the Swap
Donation: There might be clothes left over post-swap. Consider donating these to local charities or shelters.
Feedback: Gather feedback to improve future swaps. What did participants like? What could be better?
5. The Bigger Picture
Clothing swaps not only save students money but also introduce them to the idea of sustainable living. It cultivates a community spirit, encourages sharing, and fosters creativity in fashion choices.
6. Take it Further
For those who catch the swapping bug, consider organizing themed swaps, such as 'Formal Wear Swap' before major events or 'Accessory Exchange.' You could even start a campus swap club!
In Conclusion
The next time you feel the itch for a wardrobe refresh, remember there's a savvy, sustainable option. Organizing a clothing swap is more than just an event; it's a movement towards conscious consumption and smart savings. So, rally your friends, set a date, and get swapping!
NEXT: Top 7 Money Games and Activities for Young Savers
Disclosure: The information provided by The Financial Genie is for informational purposes only. It should not be considered legal or financial advice. You should consult with an attorney or other professional to determine what may be best for your individual needs. The Financial Genie does not make any guarantee or other promise as to any results that may be obtained from using our content. No one should make any investment decision without first consulting his or her own financial advisor and conducting his or her own research and due diligence. Additionally, some of the organizations with products on our site may pay us a referral fee or affiliate commission when you click to apply for those products.