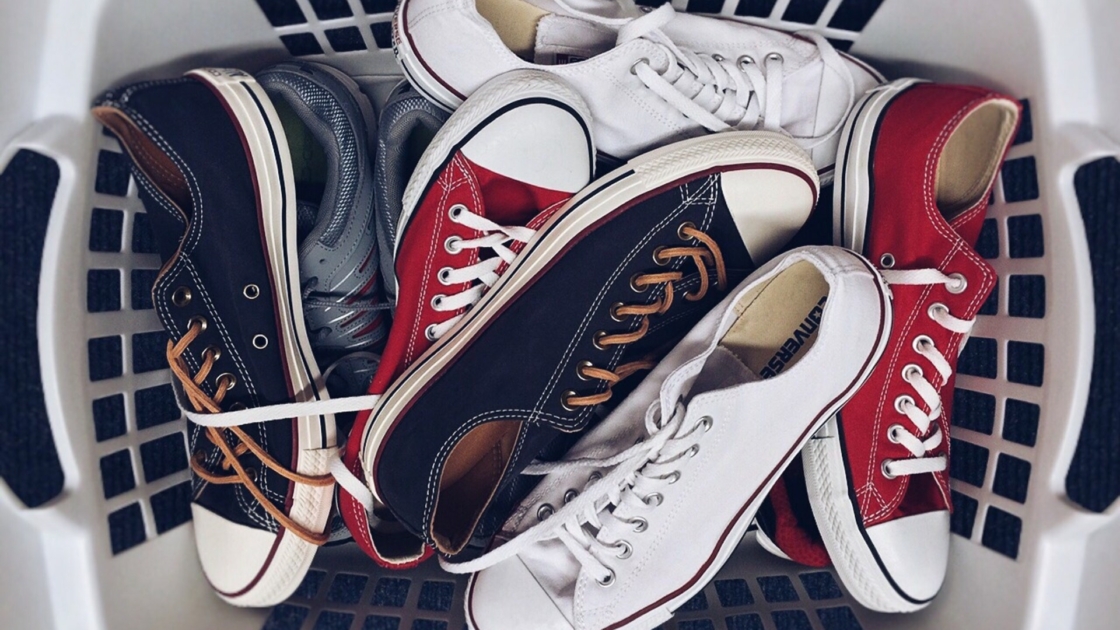 Need to declutter your house and don't know where to start? You can sell shoes for cash to make a little extra income. And, maybe you can even start a part-time side hustle to earn recurring income if you enjoy flipping shoes!
Selling shoes can actually be a very lucrative income idea. Especially if you have a trunk full of designer shoes or other collectible brands like Air Jordans or Yeezys.
Are you interested yet? Keep reading to learn more about this exciting income idea.
Where to Sell Shoes for Cash
Depending on what type of shoes you own, determines which marketplace to sell your shoes on. To get an idea of how much you can make per sale, visit StockX. This website is set up like a CNBC investing website, but it exclusively deals with different shoe brands.
Poshmark
Best For Designer Shoes and Athletic Shoes (Mens, Womens, and Children)
For designer shoes and athletic shoes, you might consider selling on Poshmark. You can sell women's, men, and children's shoes on Poshmark. When one of your shoes sells, Poshmark gives you a prepaid shipping label that makes it easy to prepare your sale for shipping. You will need to sell name brand items on Poshmark.
In addition to selling shoes, you can also sell your clothing and fashion accessories on Poshmark too.
buyMYheels
Best For Designer Shoes and Heels
For designer shoes and heels, you can also try buyMYheels. This marketplace does have a strict authentication process to make sure you don't list a counterfeit item. While this is a hassle, it adds credibility to buyMYheels which translates into potentially more buyers.  Also, you won't pay a commission on any shoes you list, but you will pay a $7 listing fee. While this means you pay a fee whether or not you make a sale, you can still pay less than with other online marketplaces.
Grailed
Best for Men's Footwear and Sneakers
Grailed is exclusively for men's footwear and sneakers. This is an excellent option for high-end names. You can get paid via PayPal when you make a sale. Also, when making a listing, Grailed offers free shipping to the buyer but you (the seller) needs to pay the shipping costs. Make sure you add this cushion into your listing price to cover shipping fees and the 6% sales commission.
Heroine
Best for Women's Designer Shoes and Sneakers
Like Grailed for men's footwear, Heroine is a high-end alternative for women's shoes and clothing. You must also factor shipping costs into your listing price to maximize your profit.
TheRealReal
Best for Consigning Designer and Name Brand Shoes
TheRealReal is an online consignment shop. You won't make as much as selling on some of the websites listed above, but your shoes will be sold at one of their stores. Many shoe shoppers still like to try on shoes before they buy. If you live near one of the partner stores, you can drop your items off in-person. Otherwise, you can also ship them with a free prepaid shipping label if.
If you like convenience, TheRealReal can be a good balance between DIY selling sites and other lower-paying "instant buy" merchants.
Buffalo Exchange
Best for Vintage Shoes
When you have vintage shoes to sell, Buffalo Exchange is another fun option. You can bring your items into one of their stores to receive an offer, or trade for other items you want. Buffalo Exchange accepts men and women's clothing and shoes. To get an idea of what they buy, visit their website.
eBay
Best for new and used shoes
When you have a pair of shoes that don't fit the selling criteria of the other marketplaces, or you like auction-style listings, consider eBay. If nothing else, you can always use eBay to find the current market value for your shoes. And, it's free to list even if you don't make a sale. Simply put, you can't ignore eBay.
eBay can potentially be one of your best resale options because it's a universally-recognized platform for buying used and collectible items.
Etsy
Best for Selling Your Own Shoe Designs
Channel your inner creativity by selling shoes on Etsy. You can sell customized shoes for all ages. Some hot sellers are shoes with sports team logos, putting designs on factory-made shoes, or even selling handmade ballet shoes. There are many different selling opportunities, you just have to find your creative niche.
Things to Consider When Selling Shoes
Selling shoes can be profitable, but there are a few things to keep in mind. After all, it only makes sense to sell your shoes if you can actually make a profit.
Factor Shipping Costs
Because shoes are a bulky item, your shipping costs can cost more than other items you sell online. If you need to pay shipping costs, measure the box dimensions and weigh your box to get an accurate estimate. Many first-time sellers underestimate shipping costs and lose money on their first sale or two. We don't want to see you fail.
Find the Best Marketplace for Your Shoe Type
Not every shoe marketplace is the best option for your shoes. If you're just getting started, it will take a few listings to figure which marketplaces are best for you. But, you can make some quick observations by visiting the website and seeing the current inventory. Also look at the marketplace's selling page to see what it takes and how much it costs to sell a pair of shoes.
StockX and eBay are the two best platforms to gauge your profit potential so take a minute to compare the marketplace prices to these two sites too.
Do Shoes Sell Better New or Worn?
Most shoes sell better when they're brand new or like new. However, some shoes can also be more valuable if they're slightly worn. Instead of blindly listing the price of used shoes for less, research the price for items in similar condition. You might be surprised at what you find.
Summary
Selling shoes online for cash is an easy way to make money while cleaning out your closet. It's more lucrative than having a garage sale which means more money you have to spend on your other monthly bills. Whether you're a DIY seller or you want somebody else to do the hard work for you, don't think you can only get a few dollars at best for your shoes.