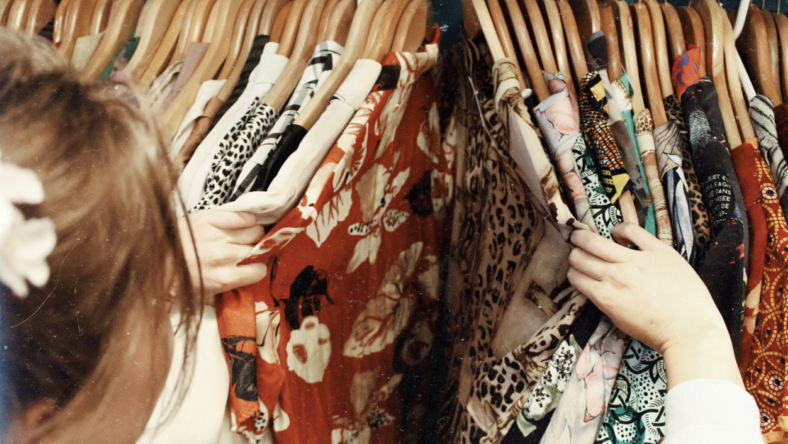 Hello, lovely readers of The Finance Genie! Today, we're unraveling the magic behind looking fabulous without letting your wallet feel the pinch.
Yes, it's entirely possible to dress fashionably on a budget, and we're here to share the secret spells.
Understand Your Style: Before diving into shopping, understand your personal style. Take a day to go through your closet and note the pieces you wear most often. Once you have a clear picture, it becomes easier to buy what you love and what complements your existing wardrobe.
Embrace Thrift Stores: Some of the best treasures are waiting to be discovered in thrift stores. Not only are these clothes pocket-friendly, but they also offer unique pieces that no one else might have. Plus, it's sustainable fashion, which is always in vogue.
Seasonal Sales are Your Best Friends: Wait for end-of-season sales to shop for your favorite brands. Retailers often mark down items to clear out for the next season's stock. This is your chance to snag high-quality items at a fraction of the price.
DIY & Upcycle: Got an old pair of jeans? Transform them into trendy shorts. A bit of creativity can breathe new life into clothes you thought were past their prime. Check out online tutorials and give your wardrobe a refreshing twist.
Capsule Wardrobes: This concept revolves around having a limited number of versatile clothing items that can be mixed and matched to create various outfits. With just 30 pieces, you can have a whole month's worth of different looks!
Swap & Shop: Organize or attend clothing swap events with friends or local community members. It's a fun way to refresh your wardrobe without spending a dime, and you're giving your pre-loved items a second home.
Avoid Impulse Buys: We've all been there – spotting a dress on sale and buying it even if it's not entirely our style or size. Make a rule: If you're unsure, give it 24 hours. If you still want it after a day, go for it.
Quality Over Quantity: It might seem counterintuitive on a budget, but sometimes, investing in a slightly more expensive piece that's timeless and high-quality can be more economical in the long run than buying several cheaper items that wear out quickly.
Accessorize: The power of accessories is unmatched. Scarves, jewelry, belts, and hats can entirely change an outfit's look. Instead of buying new clothes, consider investing in some statement accessories to revamp your outfits.
Stay Informed: Subscribe to fashion newsletters or follow budget fashion influencers online. They often share sales, discount codes, or budget-friendly fashion hacks.
Conclusion:
Fashion isn't about wearing expensive labels; it's about expressing yourself and feeling confident in your skin. And guess what? You don't need to break the bank for that. With a sprinkle of patience, a dash of creativity, and a touch of strategy, you can look like a million bucks without spending it. Here's to smart shopping and fabulous looks! Cheers, dear readers!
NEXT: The Perils of Trusting Finance YouTubers Blindly
Disclosure: The information provided by The Financial Genie is for informational purposes only. It should not be considered legal or financial advice. You should consult with an attorney or other professional to determine what may be best for your individual needs. The Financial Genie does not make any guarantee or other promise as to any results that may be obtained from using our content. No one should make any investment decision without first consulting his or her own financial advisor and conducting his or her own research and due diligence. Additionally, some of the organizations with products on our site may pay us a referral fee or affiliate commission when you click to apply for those products.