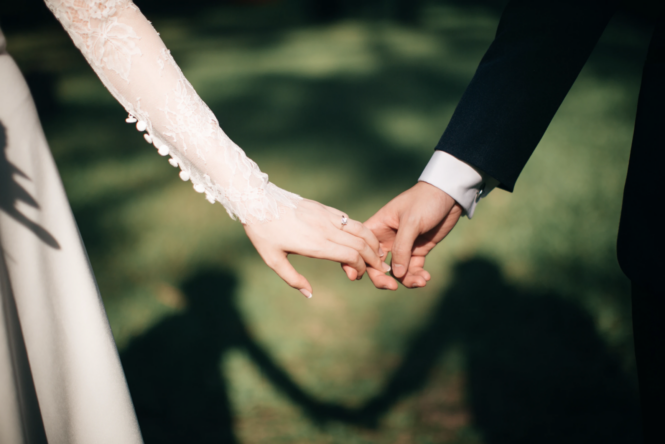 The day you say "I do" should be special, filled with love, laughter, and cherished memories. However, for many, the cost of a wedding can cast a shadow over the joyous occasion. But here's the good news: a memorable wedding doesn't mean you have to empty your bank account! Let's dive into how you can have a beautiful wedding day without breaking the bank.
1. Prioritize Your Spending
Every couple has different aspects of their wedding that matter the most. Maybe it's the food, the dress, or the venue. Determine what's most important to both of you and allocate your budget accordingly.
2. DIY Where You Can
Crafting decorations, making your own invitations, or even arranging flowers can not only save money but also add a personal touch to your big day. Enlist friends and family to help—it's a fun way to spend time together and prepare for the celebration.
3. Consider Alternative Venues
Dream venues often come with hefty price tags. Think outside the box: local parks, a family member's backyard, or community centers can be transformed into magical spaces for a fraction of the cost.
4. Timing is Everything
Weddings during off-peak seasons or on weekdays are often less expensive. Additionally, consider a morning wedding followed by a brunch reception—it can be both unique and cost-effective.
5. Simplify Your Guest List
This can be a tough one, but remember, the more guests you invite, the more you'll spend. An intimate wedding can be just as memorable and allows you to truly spend time with your closest loved ones.
6. Rethink Traditional Attire
Bridal consignment shops, online retailers, or even renting a dress can significantly reduce costs. The groom can consider renting a tuxedo or wearing a sharp suit he already owns.
7. Music & Entertainment
Instead of hiring a band, consider a DJ or even curate your own playlist. Modern apps and sound systems make it easier than ever to play the tunes you love without the added expense.
8. Delicious Doesn't Mean Expensive
Food can eat up a large part of your budget. Consider alternative catering options like food trucks, buffet-style meals, or even a potluck if you have a particularly close-knit community.
9. Use Technology
From digital invitations to live streaming the ceremony for distant loved ones, leveraging technology can save money and make your day more inclusive.
10. Remember What Matters
At the end of the day, the wedding is about celebrating love between two people. While the frills and thrills are wonderful, the commitment and love you share are truly priceless.
By being creative, flexible, and focusing on what's truly important, you can have a magical wedding day that doesn't break the bank. Your big day will be a reflection of your unique love story, and with careful planning, you'll start your marriage on the right financial foot.
Disclosure: The information provided by The Financial Genie is for informational purposes only. It should not be considered legal or financial advice. You should consult with an attorney or other professional to determine what may be best for your individual needs. The Financial Genie does not make any guarantee or other promise as to any results that may be obtained from using our content. No one should make any investment decision without first consulting his or her own financial advisor and conducting his or her own research and due diligence. Additionally, some of the organizations with products on our site may pay us a referral fee or affiliate commission when you click to apply for those products.