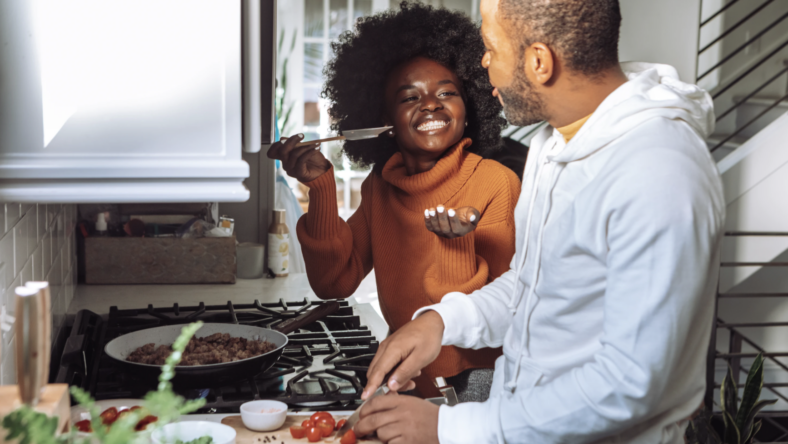 For many couples, the decision between renting and buying a home can be daunting. Both options come with their own sets of benefits and challenges.
If you're tying the knot or are newlyweds exploring your housing options, here are crucial questions to guide your journey.
What's Our Financial Health Like?
Take a comprehensive look at your combined finances. Do you have debts or loans that might affect your monthly budget? Is your credit score in good shape? Knowing where you stand financially can guide your choice.
How Long Do We Plan to Stay in One Place?
If you're thinking about moving within the next few years, renting might be a better choice. Buying makes more sense if you're looking to settle down in one place for the long haul.
What's Our Monthly Budget?
Be realistic about what you can afford monthly, considering all expenses. Remember, homeownership comes with unexpected costs like maintenance and repairs.
Are We Ready for Maintenance and Upkeep?
Owning a home means you're responsible for all repairs and upkeep. If you're not ready for the commitment (in time and money), renting might be more appealing.
How Stable Are Our Jobs?
If there's uncertainty in your employment or if you're considering changing jobs or relocating, renting offers more flexibility.
Do We Have Enough Savings for a Down Payment?
Buying a home requires a significant upfront investment. Assess if you've saved enough for the down payment, closing costs, and other upfront expenses.
How Do Home Prices and Rent Costs Compare in Our Desired Area?
In some cities, renting can be more economical than buying, and vice versa. Research the housing market in your preferred area to make an informed choice.
Are We Prepared for Property Taxes and Home Insurance?
Beyond the mortgage, homeowners need to consider ongoing costs like property taxes, homeowners insurance, and possibly homeowner association (HOA) fees.
What's the Future Outlook for Our Family?
Are kids in the picture? Maybe pets? Consider if you'll need more space in the future and whether the flexibility of renting or the stability of owning is better for your growing family.
Do We Value Flexibility or Stability More?
Renting offers flexibility to move, but it lacks long-term stability since rents can increase, or landlords can sell. Owning provides a permanent space, but it can tie you down.
Wrap Up:
Renting vs. buying is a pivotal decision for married couples. Discussing these questions can help clarify your combined goals and priorities. Whichever path you choose, make sure it aligns with both your present circumstances and future aspirations. After all, a home, whether rented or owned, is where your shared life story unfolds. Happy house hunting!
NEXT: Inflation Right Now and What it Means for Your Pocket
Disclosure: The information provided by The Financial Genie is for informational purposes only. It should not be considered legal or financial advice. You should consult with an attorney or other professional to determine what may be best for your individual needs. The Financial Genie does not make any guarantee or other promise as to any results that may be obtained from using our content. No one should make any investment decision without first consulting his or her own financial advisor and conducting his or her own research and due diligence. Additionally, some of the organizations with products on our site may pay us a referral fee or affiliate commission when you click to apply for those products.