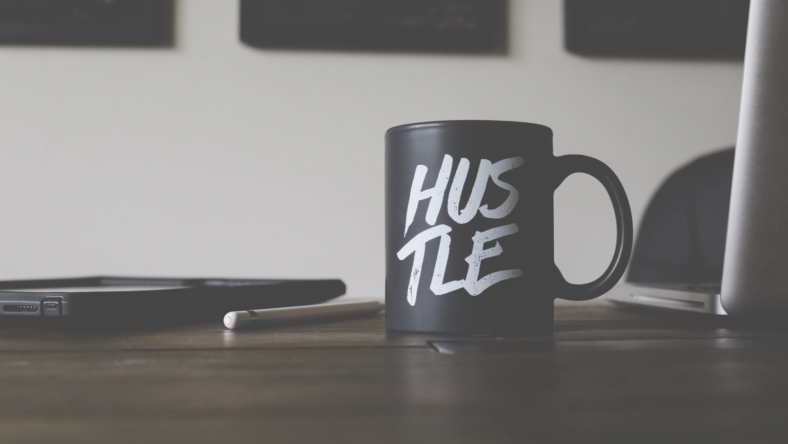 Need some extra walking around money in your pocket?
The dream of financial stability often beckons us to venture beyond our 9-to-5 routine. Perhaps you've felt the nudge to explore a side hustle – a way to supplement your income without bidding farewell to your day job. If so, you're in the right place! Let's dive into the world of side hustles and discover how to juggle them seamlessly alongside your full-time commitments.
1. Discovering Your Side Hustle:
Before you jump into the bustling side gig market, ask yourself what you're passionate about. Do you love crafting, writing, or perhaps teaching? Your side hustle should be something you're excited about; otherwise, it will merely feel like a second draining job. Websites like Etsy cater to crafters, while platforms like Upwork or Fiverr can be perfect for writers, designers, and more.
2. Time Management is Key:
The balancing act begins! Allocate specific hours of the week for your side hustle. This might mean sacrificing a couple of hours of Netflix during the week or dedicating some weekend time. A digital planner or even classic pen and paper can be handy tools to schedule and manage your commitments effectively.
3. Setting Clear Boundaries:
While your side hustle is meant to be flexible, it's crucial to set boundaries. Designate a workspace solely for your side gig, even if it's just a corner of your living room. This will help mentally separate your full-time job from your side business, increasing efficiency in both.
4. Financial Tracking:
Remember, more income also means more responsibility with taxes. Consider opening a separate bank account for your side hustle earnings. This not only makes tracking income and expenses easier but also simplifies tax preparations.
5. Avoid Burnout:
Yes, the extra income is appealing, but remember to listen to your body and mind. If you're constantly exhausted, you might not be as productive in either your main job or your side gig. Schedule in regular breaks, and don't feel guilty about taking a day off when you need it.
RELATED: The Basics of Building a Budget
6. Continuous Learning:
The side hustle world is dynamic. Stay updated with trends related to your gig. This might mean taking a short online course or attending webinars. Expanding your skill set can open doors to increased rates and a broader clientele.
7. Network, Network, Network:
Connecting with others in your side hustle industry can be a goldmine of opportunities. They can provide valuable advice, share their experiences, or even refer clients to you. Join online forums or local groups related to your hustle.
8. Celebrate Small Wins:
Lastly, don't forget to celebrate your achievements, no matter how minor they might seem. Whether it's your first sale, a positive client review, or even just sticking to your scheduled hours for the week – every victory is a step towards your financial goals.
In Conclusion:
Embarking on a side hustle journey, while managing a full-time job, might seem challenging initially. However, with passion, discipline, and the right strategies in place, it's not only doable but also immensely rewarding. Not only does it bring in extra cash, but it also allows you to delve into something you truly love.
So, to all our readers keen on exploring this avenue – we salute your spirit and entrepreneurial drive! Here's to making every moment count and letting your side hustle shine alongside your 9-to-5.
NEXT: 6 Steps to Prevent Identity Theft Today
Disclosure: The information provided by The Financial Genie is for informational purposes only. It should not be considered legal or financial advice. You should consult with an attorney or other professional to determine what may be best for your individual needs. The Financial Genie does not make any guarantee or other promise as to any results that may be obtained from using our content. No one should make any investment decision without first consulting his or her own financial advisor and conducting his or her own research and due diligence. Additionally, some of the organizations with products on our site may pay us a referral fee or affiliate commission when you click to apply for those products.