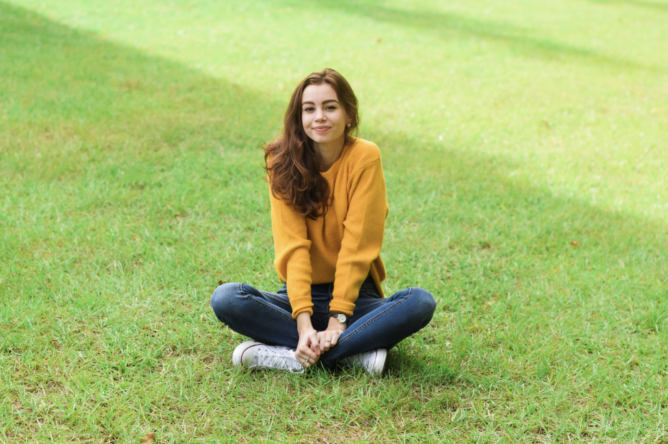 Get paid to be fashionable while still in school? Sounds like a dream for some!
When we think of college experiences, classes, extracurricular activities, and maybe a part-time job come to mind. But there's another opportunity on the horizon that's allowing students to earn, learn, and even have fun: becoming a campus representative or brand ambassador.
What's a Campus Rep Program?
Campus Rep Programs are initiatives where companies recruit college students to represent their brand on campuses. As a representative, your role involves promoting the brand, be it through organizing events, social media shout-outs, or simply wearing the brand and being seen. Companies benefit from this grassroots-style marketing, while students can earn in various ways.
Benefits of Being a Brand Ambassador:
Earn While You Learn: Most companies compensate their reps with a mix of cash, freebies, or discounts. For students, this is a fantastic way to earn without putting in full-time hours.
Build Your Resume: Brand ambassadorships allow you to develop a multitude of skills, including marketing, event management, and interpersonal communication. This experience can be a great addition to your resume.
Flexible Work: Most of the time, you can set your own hours and decide how to promote the brand. This flexibility ensures that your studies aren't compromised.
Networking Opportunities: Representing a brand often opens doors to company events, exclusive launches, and interactions with company bigwigs.
Finding the Right Fit:
Like any job, it's essential to find a brand or product you genuinely enjoy and believe in. Authenticity is key. Your peers can tell when you're genuinely enthusiastic about a product or just trying to make a quick buck.
Steps to Get Started:
Research Opportunities: Many popular brands, especially in the clothing, tech, and beverage sectors, offer campus rep programs. Start with your favorite brands or products and see if they offer such opportunities.
Apply with Zest: These positions can be competitive. Ensure your application stands out by demonstrating genuine interest, showing how you'd promote the brand, and highlighting any relevant experience.
Stay Updated: Once you're in, make sure you're always in the loop about the brand's latest offerings and marketing strategies. The more informed you are, the better you can promote.
Engage Your Peers: Organize events, giveaways, or contests. Engaging activities can increase brand visibility and make the experience more enjoyable for everyone involved.
In Conclusion:
Being a campus brand representative offers more than just financial rewards. It's a learning experience, a chance to network, and a way to develop skills that will serve you long after graduation. If you're a college student looking for an unconventional way to earn and learn, becoming a brand ambassador might just be your golden ticket.
NEXT: Effective Strategies to Pay Off Credit Cards Faster
Disclosure: The information provided by The Financial Genie is for informational purposes only. It should not be considered legal or financial advice. You should consult with an attorney or other professional to determine what may be best for your individual needs. The Financial Genie does not make any guarantee or other promise as to any results that may be obtained from using our content. No one should make any investment decision without first consulting his or her own financial advisor and conducting his or her own research and due diligence. Additionally, some of the organizations with products on our site may pay us a referral fee or affiliate commission when you click to apply for those products.