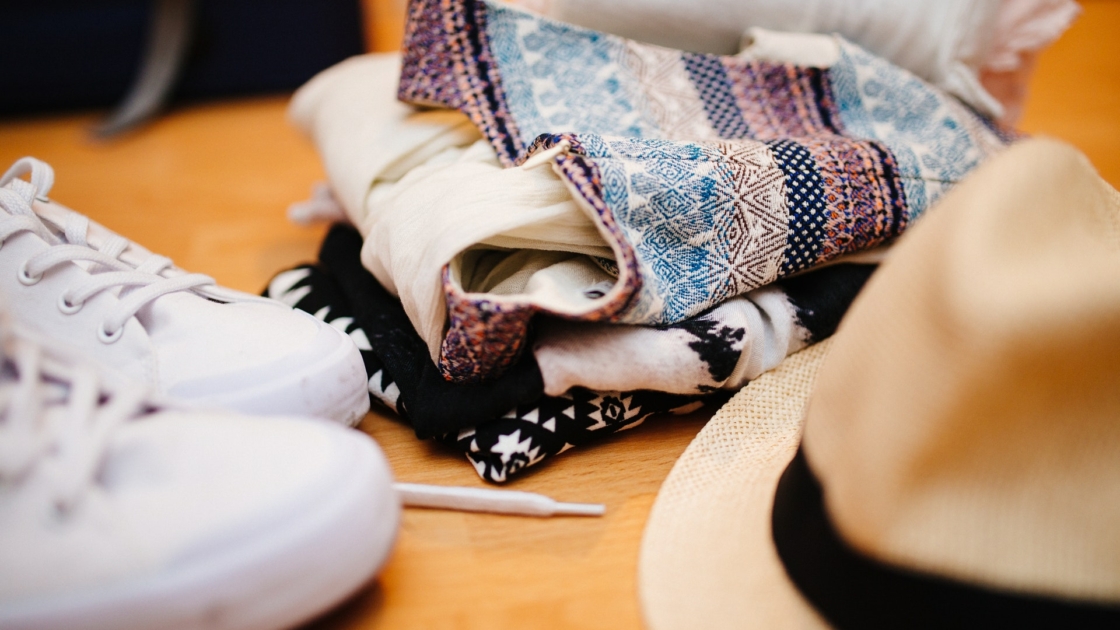 Are you looking to make a little extra cash or maybe even want to start a small side hustle. One money-making option is to sell clothes online. If you have a closet full of clothes you no longer wear and are still in good condition, people are looking to buy your clothes online. There are dozens of sites to choose from, but, these can be some of your best platforms to start selling.
eBay

Since you can sell almost anything on eBay, this can be a logical first place to start. They also have some of the lowest seller fees (approximately 13%) which means you get to keep more money in your wallet. On eBay, you have three different selling options:
Auction
Fixed Price (Buy It Now)
Best Offer
You can choose one, two, or all three options. Once an item sells, be sure to buy postage through PayPal (if you know the weight) as it will be cheaper than buying it directly through the post office.
The beauty of eBay is that you can clothing in lots to increase the chances of being sold. Other sites might require you to list each item individually. And, you might only be able to list specific "designer" brands instead of the quick-fashion brands like Old Navy, Gap, or American Eagle that produce good clothes but are not as valuable.
Poshmark

Poshmark is another large site that has a website and an app. Buyers pay a flat $6 shipping fee and when an item sells, Poshmark lets you print a prepaid shipping label. If you don't want to deal with the hassle of buying postage, this can be a better alternative to eBay. Almost any brand can be listed on Poshmark, but, you can scroll through the most popular brands to see which ones will have the best chance of selling first.
It's free to list each item. When an item sells, Poshmark will keep $2.95 of each sale if the selling price is less than $15. If an item sells for more than $15, you get to keep 80% of the final price (at least $12).
To increase your chances of selling on Poshmark, be sure to like other Poshmark sellers as networking and building relationships is a very important ingredient for success on many of the social media-like e-commerce sites similar to Poshmark.
Mercari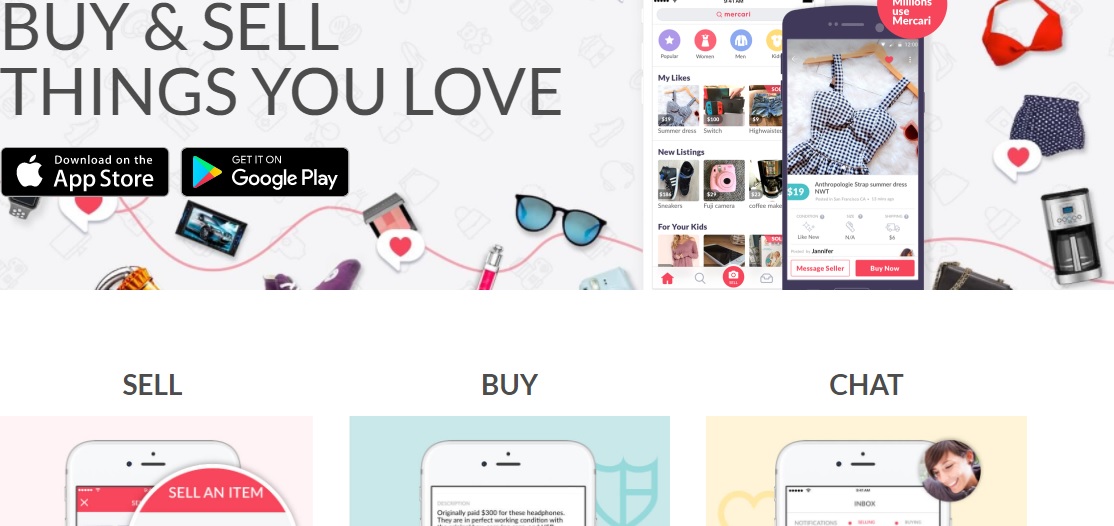 Mercari is similar to Craigslist as you can sell almost anything through its mobile app. Unlike Craigslist which is 100% free, you will have to pay a 10% fee if something sells. You negotiate the selling price and shipping fees with the buyer when you clothing sells. While almost anything can be sold on Mercari, this site is still predominately a platform to sell clothes and other fashion items.
Etsy

Etsy lets you sell handmade clothing and vintage clothing, which means you won't be able to sell just any clothing item on this site. You will pay 20-cents per item as a listing fee and pay 3.5% when an item sells. If you can sell on Etsy, remember this one piece of advice, network. New sellers can have a hard time having their items rank unless you network with other Etsy sellers. Being active within the Etsy community will boost your standing within the algorithm and eventually cause your listings to rank on the first or second page which greatly increases your chances of making a sale.
Craigslist

One of two ways to sell clothes online 100% free is with Craigslist. This option is only for selling locally as you will need to meet the buyer, but, it can be a good way to sell brands that won't go online, are too heavy or bulky to ship, or items that simply aren't selling and you want to attract a different audience. Since the buyer will not have to pay any shipping fees, they might be more willing to buy clothes. And, since they can inspect the clothing in-person, this can be another potential advantage if you are not good at dealing with customers online.
Be sure to include photos to garner more interest in your product listings.
Facebook Buy and Sell Groups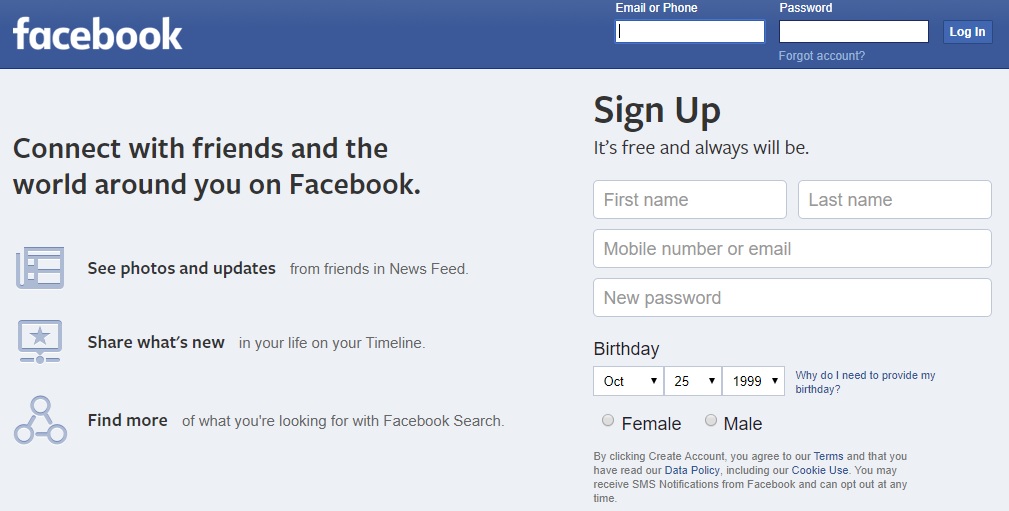 One final suggestion to list items on your local buy and sell groups. Be sure to read the group rules to make sure you can list clothing items on the site. You might only be able to list your items if you are having a garage skill. Since you might already be active on Facebook every day, this might be an alternative to you than Craigslist. You can also list your items on multiple group pages to increase the chances of making a sale.
Summary
Listing your items on several of the above platforms will increase your chances of making a sale. You might consider selling locally if you need cash in a hurry (so you don't need a payday loan) as you get to keep the entire profit. But, be sure to also include your clothes online as you could literally sell to anybody across the world.
NEXT: The Importance of Regular Financial Reviews and How to Conduct Them
Disclosure: The information provided by The Financial Genie is for informational purposes only. It should not be considered legal or financial advice. You should consult with an attorney or other professional to determine what may be best for your individual needs. The Financial Genie does not make any guarantee or other promise as to any results that may be obtained from using our content. No one should make any investment decision without first consulting his or her own financial advisor and conducting his or her own research and due diligence. Additionally, some of the organizations with products on our site may pay us a referral fee or affiliate commission when you click to apply for those products.