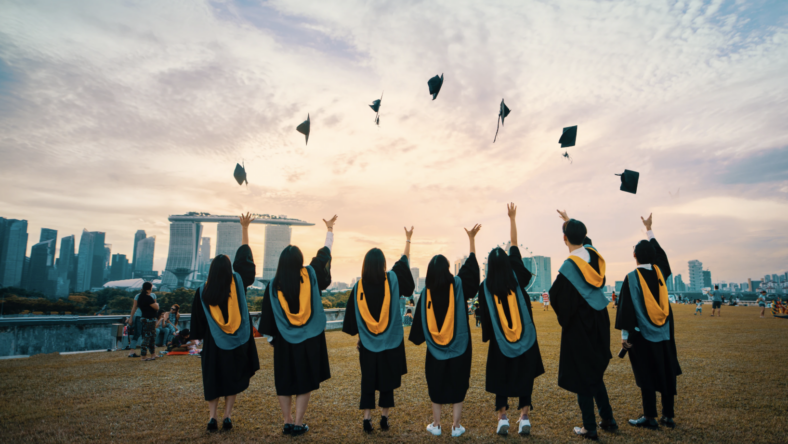 You've tossed your cap into the air, celebrated with family and friends, and now that diploma rests proudly in your hands. Graduation is an exhilarating moment, marking both an ending and a beginning.
With that fresh start often comes an essential question: "Where should I live now?"
Moving post-graduation can be an exhilarating journey, but with so many factors to consider, it's easy to get overwhelmed. Let's dive in and explore some key considerations for college grads when deciding where to put down roots.
1. Job Opportunities Naturally, one of the biggest factors is employment. Does the area have ample job opportunities in your field? Remember, it's not just about finding a job; it's about finding the right job. Look for cities or towns with a growing industry relevant to your degree.
2. Cost of Living The allure of big city lights is tempting, but so are the often-higher living costs. Some cities have sky-high rents and cost of living that can quickly eat away at an entry-level salary. Research cities that offer a good balance between job opportunities and affordable living. Websites like Numbeo or the U.S. Bureau of Economic Analysis provide valuable data on this.
3. Proximity to Family and Friends For some, staying close to loved ones is a priority. It offers emotional support, helps in emergencies, and can even save money (think of those family dinners!). However, it's also okay to prioritize career or personal growth and move further away.
4. Work-Life Balance and Lifestyle Consider what you value outside of work. Do you cherish a vibrant nightlife or a quiet suburban atmosphere? Maybe proximity to outdoor activities or cultural events is a priority for you. Ensure the place aligns with your lifestyle aspirations.
5. Future Growth and Development Is the city or town growing, both in terms of infrastructure and opportunities? A location that's on an upward trend can offer more long-term opportunities, both career-wise and personally.
6. Safety and Crime Rates Always research local crime rates. Feeling safe in your neighborhood is fundamental. Websites like NeighborhoodScout or local police department sites can offer insights.
7. Transportation If you don't own a car, public transportation becomes vital. On the flip side, if you do have a car, consider factors like traffic, parking, and maintenance costs. Some cities are more car-friendly, while others have excellent public transport systems.
8. Education and Further Learning If you're considering further studies, look into cities with reputable institutions in your field. Or, if you're thinking of starting a family in the future, local schools might be a factor to consider.
9. Social Scene and Networking For many fresh grads, a bustling social scene is crucial. Look for cities with a young population, networking events, or groups related to your profession or hobbies.
10. Trust Your Gut Lastly, sometimes, the best decisions come from a gut feeling. Visit potential places, get a feel for them, and trust your instincts.
In conclusion, your post-graduation move is a significant step. It sets the tone for your early adult life and can impact your career, finances, and personal growth. While the decision may seem daunting, remember that it's also an opportunity. By considering the factors above and aligning them with your priorities, you're well on your way to making a choice that not only feels right but paves the way for a brighter future.
NEXT: Understanding the Five Stages of Financial Planning
Disclosure: The information provided by The Financial Genie is for informational purposes only. It should not be considered legal or financial advice. You should consult with an attorney or other professional to determine what may be best for your individual needs. The Financial Genie does not make any guarantee or other promise as to any results that may be obtained from using our content. No one should make any investment decision without first consulting his or her own financial advisor and conducting his or her own research and due diligence. Additionally, some of the organizations with products on our site may pay us a referral fee or affiliate commission when you click to apply for those products.